Helicopter Schools in Alabama
Review 4 helicopter school listings in Alabama
Premier Schools in Alabama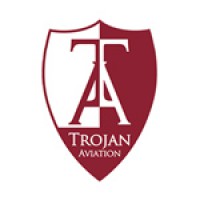 Trojan Aviation
Troy, Alabama
---
More Helicopter Schools in Alabama
Eagle Aviation Academy
1110 Parker Drive
Ozark, Alabama 36360
United States
Eagle Aviation Academy, LLC began operation in 2004 with one helicopter and a pilot.
---
Wallace State Community College
Cullman Regional Airport
231A County Road 1360
Vinemont, Alabama 35179
United States
Wallace State Community College, located in Hanceville, Alabama began the pilot training program in 1978.
---
Wesson Aviation
12 Heatherwood Lane
Oxford, Alabama 36203
United States
Wesson Aviation instructs students at all pilot certificate levels.
---
CAN'T FIND YOUR SCHOOL?
Is the school you're looking for not listed?
Regional Pages
2002 - 2016 © Best Aviation Schools