By Caroline Clayfield on 31-Jan-2012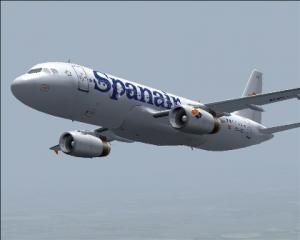 The sudden collapse of Spanair – Spain's fourth largest airline – has prompted other airlines to look at the opportunities its demise could open up, with the potential for hundreds of aviation jobs to be saved.

The carrier ceased operations on Friday and left more than 20,000 stranded across Europe and Africa after suddenly canceling some 200 flights.

While the passengers have had to scramble to find alternative options to get to their destinations, other airlines – including Irish budget carrier, Ryanair – have been looking at the demand in the region and the potential to scoop up some of the airline's business and aviation jobs.

The collapse was prompted by the ceasing of takeover talks with Qatar Airways, which had been discussing the provision of further financing for the troubled airline.

On Monday, a spokesman for Ryanair said it was examining opportunities in Spain following the collapse of Spanair, stating, "We certainly see it as an opportunity to expand our base."

Some 4,000 aviation jobs are at risk from the collapse of the airline, including hundreds of maintenance jobs, as well as cabin crew jobs and commercial pilot jobs. The airline had been seen as a flagship of the regional government of Catalonia, which had heavily subsidized it.
RECENTLY LISTED AVIATION JOBS
PILOT JOBS

FLIGHT ATTENDANT JOBS

AIRCRAFT MAINTENANCE JOBS

OTHER AVIATION JOBS
Aviation News from Europe
Lufthansa to cut 3,500 airline jobs
3-May-2012
IATA warns UK is falling behind with aviation jobs
26-Apr-2012
BA working with unions on bmi aviation jobs
16-Apr-2012
Finnair to outsource aviation jobs
11-Apr-2012
Government urged to reconsider third Heathrow runway
5-Mar-2012