Air Puerto Rico, Corp.
Aguadilla , Puerto Rico
×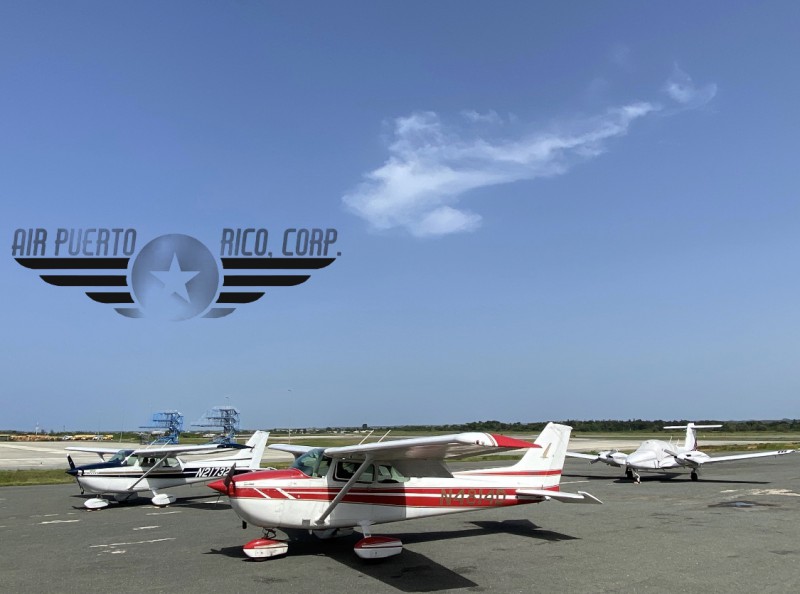 About
We offer FAA flight training towards the Private Pilot, Instrument Rating, Commercial Pilot and various Flight Instructor Certificates. All for the Category of "Airplane" in both the "Single Engine Land" and "Multi Engine Land" class. For our flight lessons we use the airplanes; Cessna 172 (M and N models) and the multi engine Piper Seminole.

In this past year, 2020, a group of 38 pilots obtained various Pilot Certificates with us.
This was the breakdown;
Private Pilot: 14
Instrument Rating: 05
Commercial Airplane Single Engine: 04
Multiengine Ad-on: 05
Flight Instructor (CFI) initia: 04
Flight Instructor Instrument (CFI-I): 04
Multiengine Instructor (MEI): 01
CFI Reinstatement: 01
Let us know if you are interested in a Discovery Flight and/or a more formal Orientation (by appointment). We are here for you.

Respectfully,
Air Puerto Rico, Corp.
Aviation Training Facilities
Categories
Programs & Courses
Rafael Hernandez International Airport in Aguadilla, PR
Aguadilla 00693
Puerto Rico

1 (787) 235-0480
Write a Review
Reviews
Air Puerto Rico, Corp. has not been reviewed yet