Sweden ›
Alpha Aviation Academy SWEDEN
Alpha Aviation Academy SWEDEN
Trollhättan, Sweden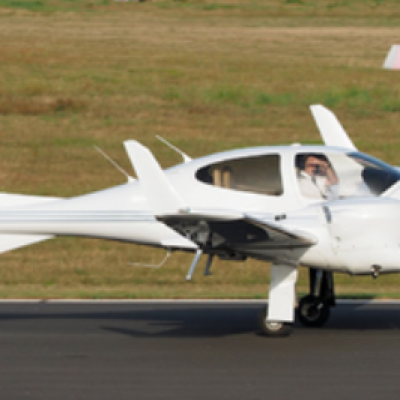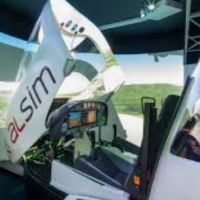 Alpha Aviation Academy was founded in 2020. It is an ATO (Approved Training Organization), based in Trollh?ttan, Sweden.
We offer modular flight training for EASA certifications. We are specialised in the modular courses CPL, ME, and IR. All flight training is done in multi-engine aircraft.
Alpha Aviation Academy SWEDEN is situated in Trollhättan airport. With a large number of experienced instructors, we can tailor the course to suit the student's preference and time schedule.
Aviation Training Facilities
Categories
Programs & Courses
Commercial Pilot (CPL)
Instrument Rating (IR)
Multi-Engine (Class Rating)
Reviews
Write a Review
Alpha Aviation Academy SWEDEN is rated 5.0 stars based on 6 reviews
★★★★★
I completed the CPL/IR/ME training at Alpha. The experience matched my expectations, I recommend it to modular students. People at Alpha are honest, friendly and professional. There were no hidden fees. The DA42 is well equipped, with the anti-icing upgrade. We had the opportunity to experience some real weather during our IR training. The school is well prepared to have the aircraft up and ready to fly with all the necessary spare parts. School facilities are fine. They propose accommodation in the school. They finished renovating the rooms during my stay. They offer a car to students to move around. I had done the PPL training in France. I wanted to go abroad for the CPL/IR/ME. I considered Sweden because I knew several people that had gone to Diamond at Kalmar and were happy. While searching for schools in Sweden, I found that Alpha proposed a very similar training program to that of Diamond in the same type of aircraft at a lower price and no waiting time required.
Carlos on 25th Mar-23
★★★★★
I completed my CPL/ME/IR training in Alpha, and would like to recommend it for future students. What drew me first to this school was the fair prices and transparency of service..no hidden fees, and you get what you paid for. You get a very tailored experience, and their planning is made with you in mind. The instructors are very knowledgeable and they will prepare you well. Their DA42 is very well maintained and they keep spare parts at their hangar for those more common easy fixes, which avoids down time for the aircraft. Great experience in general!!
Carla on 23rd Mar-23
★★★★★
Did my CPL/ME/IR here sep-nov 2022. Great experience in every way. Friendly staff that cares about you and your aviation journey, it´s not only about money which is refreshing. Flexible schedule and no hidden fees or extra costs. I highly recommend this school!
Johan on 19th Dec-22
★★★★★
Did my PC revalidation with Alpha Aviation Academy Sweden. Great examiner, friendly and flexible. Highly recommend this ATO!
S on 30th Jan-22
★★★★★
I did my FAA to EASA conversion with Alpha. The staff and instructors are very helpful and professional. The follow-up with each individual student is impeccable. I am very pleased.
Nebyou on 8th Dec-21
★★★★★
I did my cpl/ir/me in oct-nov 2021. Great school and facilities. Helpful and professional people with can-do attitude. No extra costs or hidden fees. Flight school as it should be!
Jonas on 8th Dec-21
Alpha Aviation Academy SWEDEN Trollhättan Vänersborg AirportMalöga 100 Trollhättan 46193 Sweden