Chickasha Wings Inc
Chickasha, Oklahoma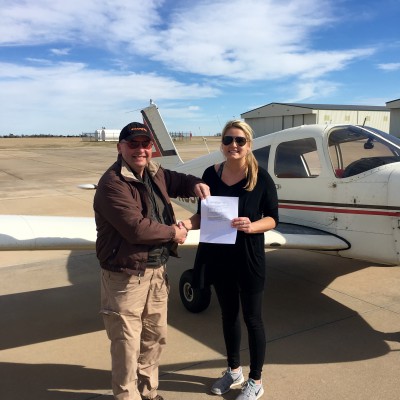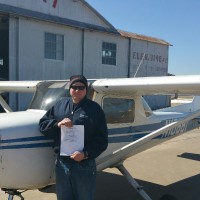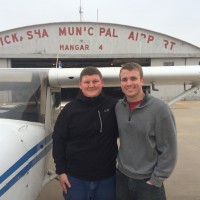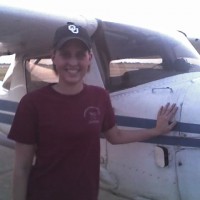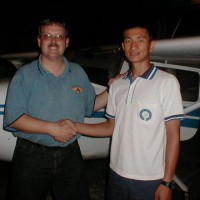 Chickasha Wings, Inc. was founded in 2003 by Mitch Williams to provide safe, efficient and affordable aircraft rental and instruction from Chickasha Airport in Chickasha, Oklahoma.
With us you can train for any certificate, starting at the Sport Pilot License andgoing all the way through to Commercial, Multi-Engine, Instrument Rating. You can train part-time, at your own phase, or join us as a fulltime student.
Chickasha Wings is a CATS approved testing center, so you can sit all your FAA written exams with us.
International Students Commercial Pilot Program
Chickasha Wings offers a commercial pilot course which will take you from zero experience to FAA Commercial, Multi-Engine Instrument (FAA CPL, ME IR). Our course exceeds the minimum training requirements set by the FAA, including 270 hours of total flying and 25 hours of multi-engine experience.
Training Fleet
Our well maintained training fleet includes a Cessna 140 for tailwheel training, two Cessna 150, a Cherokee 140 (IFR), a Cessna 172 (IFR/Garmin 430), an Ercoupe and a Piper PA-23 Apache multi-engine aircraft. We also have a Red Bird TD2 Basic Aviation Training Device (BATD) for training instruments procedures and G1000 glass cockpit training.
Aircraft Rental
All our aircraft are also available for rental at very competitive rates. Online scheduling available. Please contact us for the latest prices.
Contact us today so we can help make your dreams take flight
FIND US ON FACEBOOK
Aviation Training Facilities
Categories
Flight School (airplane)
Multi-Time Building
Programs & Courses
Sports Pilot (SPL/LSA)
Private Pilot (PPL)
Commercial Pilot (CPL)
Flight Instructor (CFI / FI)
Airline Transport Pilot (ATPL)
Instrument Rating (IR)
Flight Instructor - Instrument
Multi-Engine (Class Rating)
Flight Instructor - Multi-Engine (MEI)
Tailwheel
CBT Training
Ground School Classes
Reviews
Write a Review
Chickasha Wings Inc is rated 4.0 stars based on 1 reviews
★★★★☆
I wanted to update a review left for Chickasha Wings. After the problems I had on my first visit, the owner contacted me and went above and beyond to make sure that I was completely satisfied. They have a very competent and knowledgable staff. I was very pleased with my second visit. I look forward to using them again.
Mark on 3rd Jan-17
Chickasha Wings Inc Chickasha Municipal Airport2376 Beechcraft Road, Hangar 4 Chickasha OK 73018 United States