Texas ›
Code 1 Flight Training
Code 1 Flight Training
Wills Point, Texas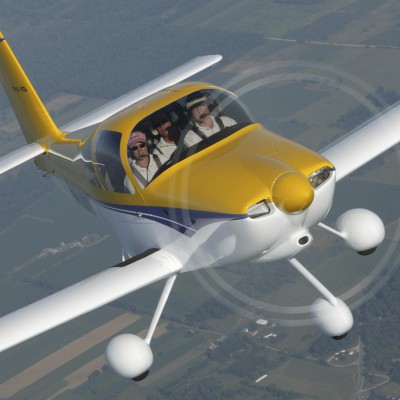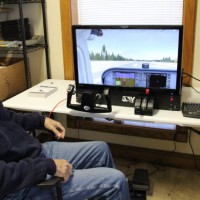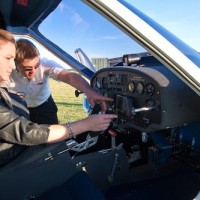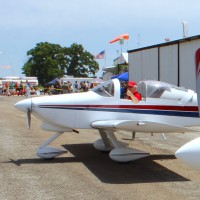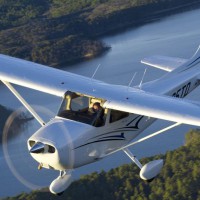 Code 1 Flight Training provides high quality flight training, aircraft rental and related aircraft services. We are based at Thompson Field in Canton, TX and also operate from Van Zandt County Regional Airport in Wills Point, TX,
We provide instructional services for Private, Instrument and Commercial certificates using two highly experienced Certified Flight Instructors (CFI´s) who have conducted thousands of hours of flight instruction in prop, turbo prop and jet aircraft. We also offer Flight Reviews, Instrument Refresher Courses and Transition Training in both certified and experimental aircraft.

We pride ourself on using the most advanced teaching methods, including simulator, video and computer-based ground training, to enhance the educational experience while providing a highly personalized course of instruction for each student. Our goal is to grow aviation in East Texas, one aviator at a time, while having fun in the process!
WE OFFER
Private, Instrument & Commercial Instruction
Aircraft Rental
Flight Simulator Training
Private Pilot & Instrument Ground School
Flight Review & Instrument Refresher Courses
RV Transition Training
OUR AIRCRAFT
Cessna 172
Van´s RV-7A
Van´s RV-7A
RATES
Training: $45-50/hr
Aircraft Rental: $ 110-160/hr
EQUIPMENT
Flight simulators, glass cockpits, modern aircraft, and more
NEW TO FLYING?
Schedule your introductory flight!
CALL US
Office: 903-896-7700
Call or text Norm Rathje at 210-884-2559
Call or text Allen Durham at 210-867-7240
Aviation Training Facilities
Categories
Programs & Courses
Sports Pilot (SPL/LSA)
Private Pilot (PPL)
Commercial Pilot (CPL)
Airline Transport Pilot (ATPL)
Flight Instructor (CFI / FI)
Flight Instructor - Instrument
Night Rating
Instrument Rating (IR)
Reviews
Write a Review
Code 1 Flight Training is rated 5.0 stars based on 4 reviews
★★★★★
Bill and Norm at Code 1 Flight Training were awesome guys to work with. Bill is a great instructor with a wealth of knowledge and experience. He was very patient with me during all my training, and I am glad that I got to work with him. He stuck with me throughout my entire training to get me where I needed to be to pass my check ride. I was grateful for the flexibility of their schedules and their availability to work with me on the weekends. I couldn't have asked for a better experience. If you are looking for flight training, I highly recommend the guys with Code 1!
Canyon on 31st Oct-17
★★★★★
A great place to learn and soar! Let's face it; there are times where student pilots make transitions. The reasons can be due to a long stretch of bad weather that made us rusty in our technique or an instructor change. Whatever the reason, we have to ask ourselves "what do we do next?" Finding the right place to continue training is a one of the major choices a student pilot makes going forward. In my opinion, you want a learning environment that gives you the best value for your time flying, a great practice area, and a great instructing staff. I found all of that with Code One Flight Training. The entire staff does a fantastic job of breaking down concepts and setting up a student pilot for success. Along with great instruction, the aircraft you learn in is very well maintained and taken care of. From first solo to check ride, with some studious effort and hard work; the only way a student pilot can go is up flying with Code One!
Chad on 6th Feb-17
★★★★★
Norm runs a top notch training program, and enabled me to pass my final exam (Private Pilot) at just 40 hrs of total flight time! Extremely knowledgeable and patient instructor, and would recommend to anyone interested in pursuing flying!!
Harold Bonin on 3rd Feb-17
★★★★★
Norm Rathje is a patient, caring, and very experienced flight instructor. He and his team are fantastic to work with. Highly recommend.
Jon on 21st Jul-16
Code 1 Flight Training Van Zandt County Regional Airport36671 State Hwy 64 Wills Point TX 75169 United States