Epic Flight Academy
New Smyrna Beach, Florida
×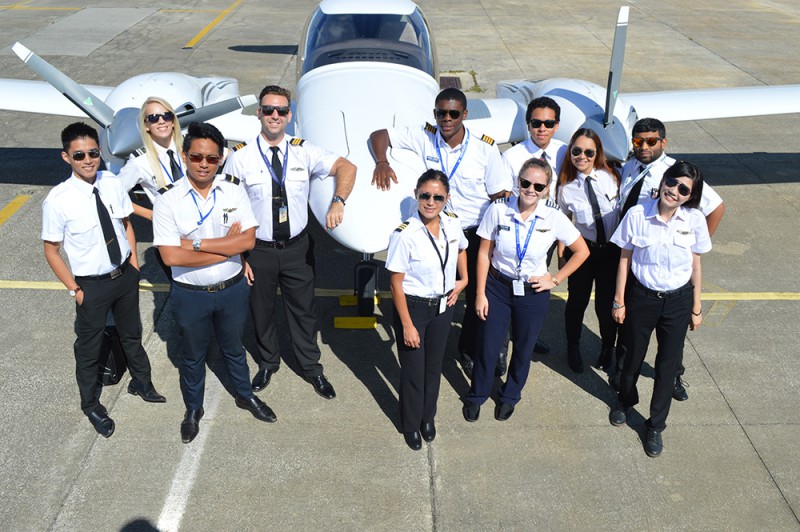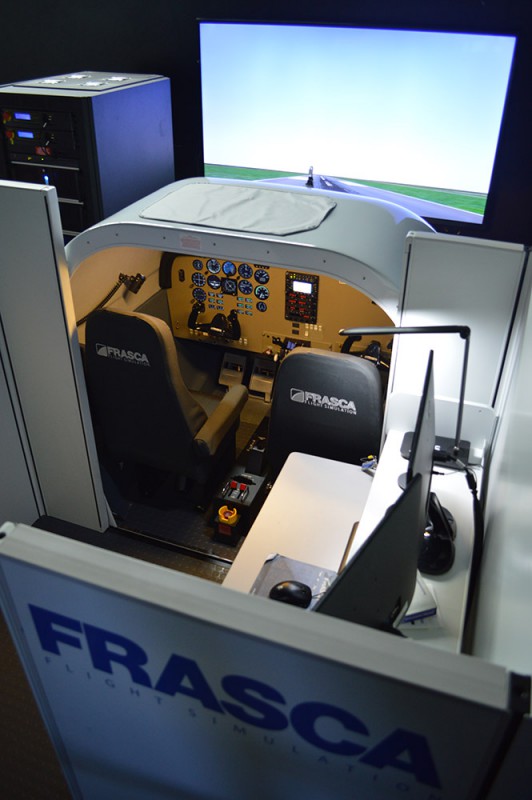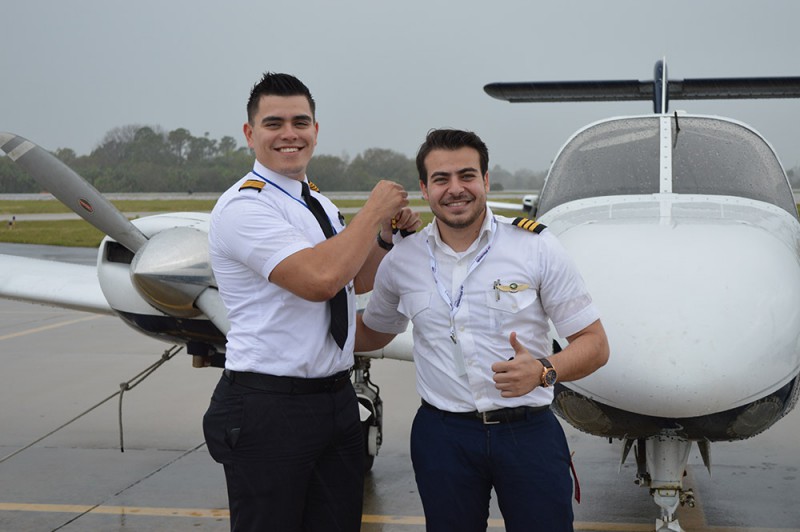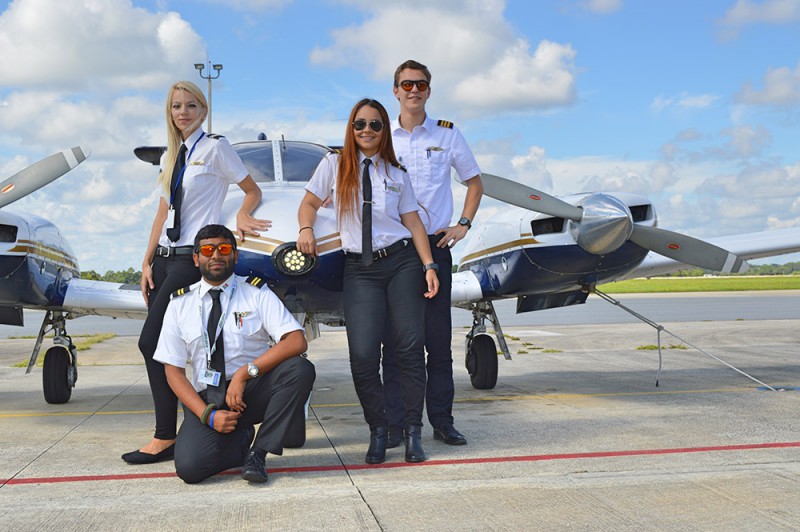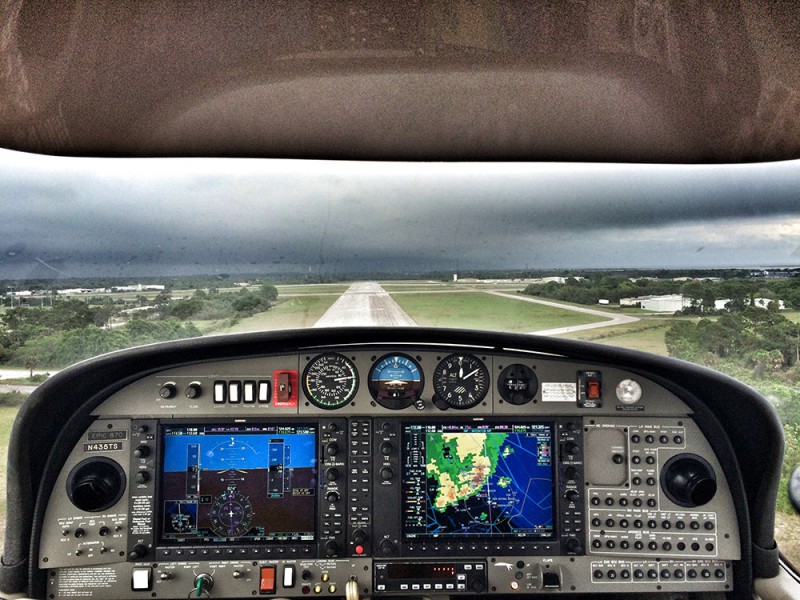 About
Epic Flight Academy is strategically located at KEVB - New Smyrna Beach Municipal Airport in Florida, USA. Flight training has been our focus at Epic Flight Academy since 1999, and we are proud of our continued growth and ability to provide students a pathway to achieving professional pilot dreams. With students traveling from more than 80 countries across the globe to pursue flight training at our flight school, we are knowledgeable of international pilot requirements, and have the ability to pave the way for aviation success for qualified students.
Why Choose Epic Flight Academy?
Transferable, Top Quality FAA Part 141 & Part 61 Programs
New-Generation Aviation Facilities & Jet Cockpit Foundation
G-1000 Glass Cockpit Equipped Aircraft Fleet & Simulators
First Class Safety Record & On-Site Maintenance Department
Innovative Education & Dedicated Certified Instructors
Ideal Flight School Weather & Training Location
Airline Partnerships for Pipeline Job Placement
Training Recognized by all Civil Aviation Authorities Worldwide
Accepting GI Bill Veterans Military Benefits
Epic Flight Academy Pilot Courses
Whether you are have no exposure to pilot training, or are transferring from another training facility, our flight school offers students top-quality flight training in a technologically-advanced aircraft fleet, preparing them for the aviation experiences of their dreams. Providing both individual pilot courses and full professional pilot flight training programs, Epic Flight Academy pilot training is designed to fit individualized needs and necessary requirements for Civil Aviation authorities worldwide.
Professional Pilot Pathway: Prioritizing safety and minimizing of course completion time and cost, Epic Flight Academy provides an unparalleled Professional Pilot Pathway, allowing International and Domestic students to go from zero flight experience to a Multi-Engine Commercial Pilot in as little as 6 - 8 months. An accelerated Part 141 flight training package, learn how to become an airline pilot at our flight school and take advantage of the wealth of commercial pilot jobs available in the coming years.
Become a Pilot at Our Flight School
Contact our Admissions Team for more details on how to enroll in our upcoming pilot training courses. We have new ground classes starting each month so reserve your seat today before classes fill up. We look forward to assisting you in achieving your aviation dreams!
Aviation Training Facilities
Categories
Programs & Courses
New Smyrna Beach Municipal Airport (KEVB)
New Smyrna Beach, FL 32168
United States

+1 (386) 409-5583 x306
Write a Review
Reviews
Epic Flight Academy is rated 4.7 based on 19 reviews
Did all my flight training from here currently getting my CFII done as well. The environment, the staff instructors all are amazing. Truly one of the best schools out there! Akhtia
Epic flight academy is amazing. Everyone is super helpful , welcoming and is very family oriented. Shay is one of the higher ups and she always has time to help no matter how minuscule you think your problem is , her door is literally always open to employees and students. Yesenia
Outstanding quality of education and distinct care of their pilot training like no other. Want the feel of a mom and pop and get the top training given to you, definitely come and check us out. Sate of the art equipment and brand new plans to train from. Epic flight academy is a place of excellence and accomplishment that you won't regret being part of. Come be part of our accomplishment and to celebrate a new way of living your life. Sebastien
Got all my certificates and ratings from here! Love this school and it's environment! One of the best schools out there!! Tia
I started at Epic Flight Academy in the Instrument course and just finished their Commercial course. The academy exceeded my expectations in every way possible. They have great instructors who care about their students and the facilities are top notch. Definitely recommend for students who like to be involved and who study better with fellow students and instructors. Connor Browne
Went on a discovery flight at Epic Flight Academy with my wife. The flight instructor and staff were all very friendly and made our experience amazing. If you ever just want to go on a flight for an hour and see some cool views of New Smyrna Beach I would definitely recommend Epic. Joseph Wilkinson
Overpriced, poor facilities, bad managment. The aircraft and instructor rates are exorbitant. $193/hr for a G1000 Skyhawk + $85 for instructor. They seem to pray mostly on insternational students. Only recomend if you have money to burn! Rob B
Excelent School!! They really help the students how to reach their goals!! Christopher Shortt
Positive encouragement from instructors and everyone. Also fast completion time. Highly recommend to anyone who wants to become a commercial pilot. Flying High
I earned my commercial pilot licence from Epic Flight Academy, it was awesome experience and I really appreciate to all Epic Family, esspecially Thanks to Zayd Bradley, Morgan Latten, Evelyn Orama, Tanya Catalo and my old instructor Frankie Othitis, Im glad that I found you, I learned to fly with you, you are my family and always you will❤️ Aysegul Ozdamar
This is a great flight academy i earned my commercial pilot license at epic flight academy it is the.best flight academy in florida nice people. And pretty safe airplanes Sebastian
I earned my private pilot license at Epic, the best flight school in the area, continuing the IR and CPL! Shawn Chen
Great environment to do your flight training all of there flight instructor are very knowledgeable and they know how to teach you Ali
I m enroll in the commercial pilot program at epic flight academy , great experience with this amazing flight academy , airplane well maintained , if i could you an advice guys , choose Epic flight academy as your flight school !!! Frederic
Excellent flight academy. I just got my CPL at EPIC flight academy after 1 year of training. Good staffs, helpful instructors at Epic will make your dream become a pilot so much easier. Just go to EPIC. Trong
If you´re looking for a great flight school, Epic is the place. The maintenance is second to none and the family like atmosphere makes training a pleasurable experience. Epic has great partnerships to further your career as a pilot once you complete training. Their fleet or aircraft is top of the line and so are the instructors and staff. Epic is the place to go! Zack
i started my trainning in epic flight academy on april of 2015 and it was the first contact with aviation that i had, today that i just finish my commercial multi engine i would say that i recomend this flight school with you want to get all your license fast and with good quality! Hugo
Today I just got my commercial license at Epic and I have to say it was a great experience, since you begin being a private pilot until you are a comercial. I appriciate all the help from my instructor for making my dream real!! Intsructors and staff people are very kind and always are in a good attitude. Things like availability of commercial airplanes can be better but otherwise I recommend Epic academy for your private and instrument training. Samuel
I did my training in Epic Flight Academy in 2008-09. They had the best fleet of aircrafts in the whole of United States. The aircrafts were maintained to perfection and always felt new when you flew any. Great Weather, Great Location. The Safety standards in school taught you the value of safety when it comes to aircrafts and flying. The Airport is amazing with 3 Runways. It was an amazing experience to learn with this school. Sarvesh