Florida ›
Flight Center International
Flight Center International
Pembroke Pines , Florida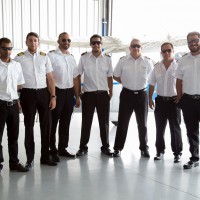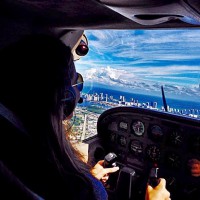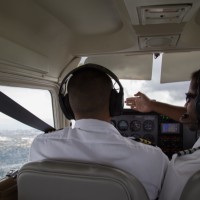 Flight Center International offers FAA Part 61 flight training in North Perry Airport, in Hollywood FL. Just Minutes from Miami and Fort Lauderdale. We offer quality aviation training no matter what type of certification you need. We provide training for:
Private Pilots
Commercial Pilots
Instrumentation
Certified Flight
Learn to fly with experienced instructors who have credentials that include:
Commercial Pilot Certificate
Instrument Rating Certificate
Flight Instructor Instrument certification
Our flight training school has a staff of professional instructors, many of whom are bi-lingual or multi-lingual. We offer training for each of our students based on individual needs and are dedicated to providing each student with the knowledge and training they require to complete their flight training. Our services include:
Pilot Training Instruction
Airplane Rentals
Aerial Flight Tours
Discovery " Learn To Fly" Flights
Aviation Training for International Students
Dinner Trips
Bahamas Certificates
Bi-Annual Review
Pilot Shop
Ground School
Aerial Photography
Instructor Rating
If you want to begin your journey in the avaition career, learn at our flexible flight school. We have trained over 100 pilots all from around the globe who have pursed a career in the aviation industr..Contact us today at 954-668-0203 to start your path to sucess. Si Hablamos Espanol!
Aviation Training Facilities
Categories
Flight School (airplane)
Multi-Time Building
Programs & Courses
Sports Pilot (SPL/LSA)
Private Pilot (PPL)
Commercial Pilot (CPL)
Multi Pilot License (MPL)
Flight Instructor (CFI / FI)
Flight Instructor - Instrument
Flight Instructor - Multi-Engine (MEI)
Night Rating
Instrument Rating (IR)
Multi-Engine (Class Rating)
EASA ATPL Ground School
Reviews
Write a Review
Flight Center International is rated 4.7 stars based on 3 reviews
★★★★★
I can honestly say that out of the different flight schools in south florida, FCI really helped me out. Their pilot training program is actually affordable compared to other part 61 schools. The avialabily to get an airplane was always in my favor when i needed to fly. I also really enjoyed the instructors and student´s who treated me as family during the time I spent here. The location of the school is another advantage, it´s right infron of Broward College so i was able to attend class and fly when i could after or before, depending on my schedule. I´ve gotten my instrument, multi engine, and instructor license here. Their planes are always maintained and inspected and I honestly can´t find one bad thing to say. i´ve enjoyed all the hours i built through here and have enjoyed every single flight i´ve taken with instructors, student´s and tourists.
Chris on 16th Mar-16
★★★★☆
I am currently here training to get my SEL rating on my US ATP with this FCI, and i am really happy I am here. Much cheaper than it would be in germany my hometown, and it´s been a really nice environment to learn and connect with other students. Weather is great here and the planes are impeccable. - Filippo
Filippo on 18th Jan-16
★★★★★
i did the full course pilot training program here. I came from Peru and am really happy I got my private certification, instrumnent, commercial and multi engine certifications. This flight school is extremely affordable compared to the other schools i was checking out. Their planes are very good too, they are always inspected and well maintained. The boss is always ontop of his airplanes. I rally liked that most of the time I can schedule it according to my needs, and I almost always got the available slot. But i really am happy I went here, the instrcutor, Sharad, is so great and he´s very knoweledgable. Learned so much from him from alot of practice exams. Also helps that almost everyne here is spanish, so it was easy to interact with instructors and students. great flight academy would recommend to anyone who is international. - Ricardo
ricardo on 13th Jan-16
Flight Center International North Perry Airport 7201 S Airport Rd Unit #101 Pembroke Pines FL 33023 United States