FlyTeam
Szeged & Budapest, Hungary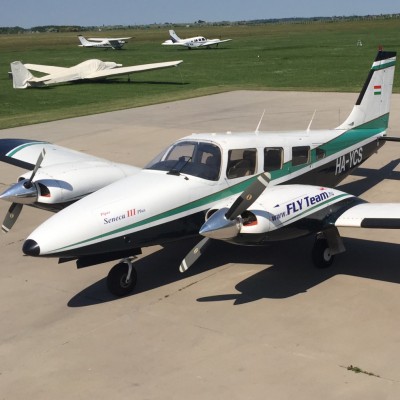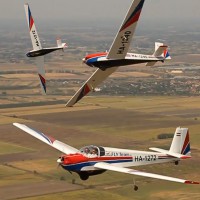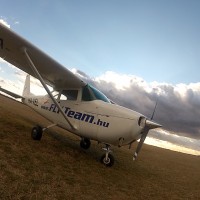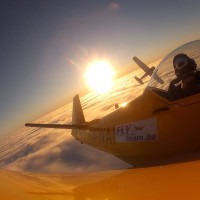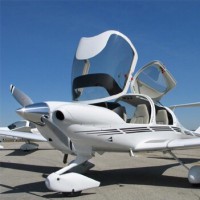 www.flyteam.hu +3670 622 63 04
Why FlyTeam?
Fully International Flight Training
Flying Academy creates a multicultural learning environment with students from countries all around the world such as UK, Germany, Italy, Spain, Turkey, Romania, Asia, Dubai, Holland, Norway and many more. This intercultural competency will help students feel comfortable working in different countries throughout their career or sharing the cockpit of an airline with a pilot from another culture.
All in all, Flying Academy has a huge package of opportunities to offer and will give their students the required support needed to fulfill their dreams of becoming successful professional pilots.
We are proud of our 99.5% successful CAA exam performance.
Distance learning with over 16,000 multiple choice CAA exam questions and explanations in accordance with EASA requirements.
Professional Classroom and distance learning sessions: We keep it simple and interactive. We focus on teaching the essentials based on the CAA requirements, providing "easy to learn" PowerPoint presentations on every subject. On request we provide one-on-one training to make all students keep up with the requirements.
The aircraft fleet and simulators have been carefully selected to ensure optimum training value is achieved on each training exercise.
FlyTeam has a large fleet of Diamond DA-20 and Cessna C-150 aircraft with the classic VFR and IFR instrument panel design to ensure solid instrument flying skills are developed. Our cadets then progress to our fleet of Piper Seneca III and Diamond DA-40 equipped with the Garmin G1000 glass cockpit to ensure a smooth transition to flying a modern jet airliner.
The safety and quality of our fleet's maintenance is taken care by our EASA 145 approved Aircraft Maintenance Centre, which is exclusively focused on FlyTeam´s aircraft.
We know how to become an Airline Pilot
We lead you through every step of the pilot carrier until you are hired. 100% of our students who completed carrier courses has achieved there goals. They have passed the Pilot Job Interview successfully and became an Airline Pilot.
How do we achieve all this?
The answer is simple: By the carrier orientated training program from PPL to ATPL and our unique Airline Job Interview Course
Try it yourself and make your dreams come true.
Student´s satisfaction is the most important:
Here are some of the feedback titles from our students:
"Best Flight School in Europe" - 07. 04. 2017 - Thomas Nelson / UK
"Professionals in Aviation" - 02. 04. 2017 - Udo Reineck / Germany
"Best PPL price in Europe" - 27. 03. 2017 -Andrew Perez / Scotland
"Friendly flight instructors" - 11. 02. 2017 -Cristi Dalca / Romania
"Best ATPL price in Europe" - 14. 01. 2017 -Mustafa Abdil / Turkey
"Reliable aircraft fleet" - 12. 12. 2016 -Michael Collins / US
"Hungary is perfect for flight training" -05. 12. 2016 - Antonio Abela / Italy
Options:
EASA PPL
ATPL Course
ATPL Distance Course
NVFR
IR
CPL
MEP(A)
MEP-IR
Instructor rating
and more & more
Aviation Training Facilities
Categories
Flight School (airplane)
Class/Type Ratings
Multi-Time Building
Online Courses
Programs & Courses
Private Pilot (PPL)
Commercial Pilot (CPL)
Airline Transport Pilot (ATPL)
Flight Instructor (CFI / FI)
Flight Instructor - Instrument
Flight Instructor - Multi-Engine (MEI)
Night Rating
Instrument Rating (IR)
Instrument (restricted)
Multi-Engine (Class Rating)
Multi-Crew Cooperation Course (MCC)
EASA ATPL Ground School
EASA ATPL Integrated Course
Class / Type Rating Courses
Reviews
Write a Review
FlyTeam is rated 5.0 stars based on 2 reviews
★★★★★
Before started PPL, i was a little bit nervous about aviation. Then i met Fly Team and my life changed. The school has many facilities such as maintenanced aircrafts, professional instructors and smily face managers. Preflight/afterflight briefings,lessons, schedules and the other things is so systematic,punctional and institutional. Fly Team ile tanistigim icin cok memnunum ve bu ise baslayacak arkadaslara kesinlikle tavsiye ediyorum.
Baran Serbet on 8th May-17
★★★★★
I was a student in FlyTeam from PPL to ATPL. Now I´m working for WIZZ air as a first officer. The instructors are friendly and pro (At least the ones I flew with) The Planes are OK especially the DA20. If you have the option choose that instead of C152. Oldschool VS New Generation :) I have tried both locations: Budapest and Szeged. For me Szeged was much more friendly. So all together It was a good experience. Thomas Nelson F/O
Thomas Nelson on 4th May-17
FlyTeam Szeged Airport & Budapest Tokol Airport Szeged & Budapest 6723 Hungary