Personal Airline Training
Personal Airline Training
Long Beach, California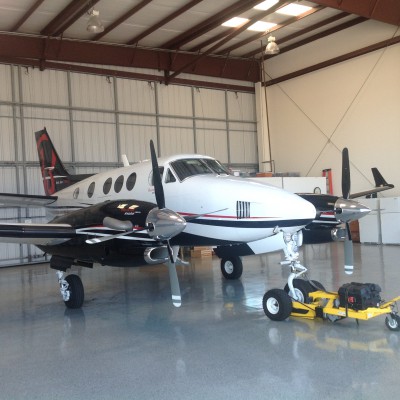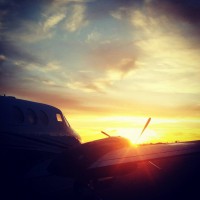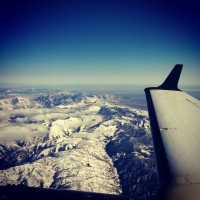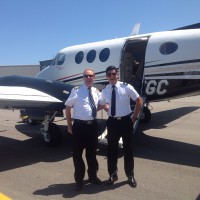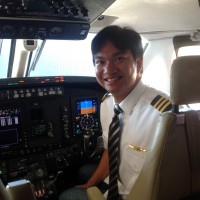 Training is conducted by experienced Captains with many years of experience, and FAA Gold Seal Flight Instructor ratings. We maintain our own fleet of training aircraft with one plane for every student! There is never a problem scheduling a plane for your training! Tuition covers everything except food and personal expenses. Frequent flights to both Mexico and Canada. Gain valuable and needed work experience while doing your training! We are the only program that provides financing for 500 hours of flight time for corporate pilot jobs, or 1500 hours for airline positions. In addition, upon gradation you will have over one year of work experience!
Aviation Training Facilities
Categories
Programs & Courses
Private Pilot (PPL)
Commercial Pilot (CPL)
Instrument Rating (IR)
Reviews
Write a Review
Personal Airline Training is rated 5.0 stars based on 7 reviews
★★★★★
Super practical teaching and very valuable experience, along with very transparent fees. After I got my PPL, I was encouraged to take trips and explore to build my confidence. I spent roughly 1 year to get all my licenses and an additional half a year to get up to 500 hours. With over 100 hours of that in the king air, the FO training definitely set me apart from others applying to entry-level jobs. Wouldn´t trade it for any other school.
Jo on 2nd Jul-19
★★★★★
Without any doubt, one of the greatest experiences in my whole life!!! It all started in the cloudy, cold, rainy days of the month of February in the Southeast of the US. I began this beautiful journey in what I thought was a good place/academy. Soon, after a couple months spent of my life realizing that I only logged less than four hours and 1/4 of the pre-paid tuition gone. I came to KAFO and that was the beginning of a successful adventure. Started flying from day one, airplanes very well maintained and available all the time 24/7 to fly in very good weather wherever you wish, great family environment tremendously when you are far away from home. Completed all the ratings in less than 9 months without any hidden costs or surprises that are a fact in other schools. With the amount of turbine time you´ll receive, it is going to open many many doors and offers once you finish the program. I highly recommend the program, you will learn a lot of wisdom from great, gold seal instructors.
Abde on 28th Feb-19
★★★★★
An awesome school that exceeded above and beyond my expectations as to what a flight school should be. As a foreign student pilot my biggest concern was transitioning from the culture and ways my country has compared to this new school and country. When I got tho the school however all my worries dissapeared. This school is the best place to be especially if you're a foreign student because of its "unique" way of handling it's students. I got all my licenses (PPL, MEL, IR, CPL) in just a year. Never had any trouble scheduling a flight and I could use the plane night or day whenever I wanted to compared to other schools wherein you have to schedule flights weeks in advance. Right now im in the line for training with a local airline company in my country and I got it because of the "Edge" i had over my peers which is the Actual King Air turbine experience I got from the school. I would recommend this school to all aspiring future pilots who wants that extra advantage in their carreer.
Sheen on 8th Jun-18
★★★★★
Unique "school" which is like an apprenticeship as you train as a First Officer on a King Air C90 whilst getting your PPL, IR and CPL Multi. I started school exactly a year ago today and I am know working as a pilot flying an Aztec doing Aerial Photography. I had several job offers within a couple of months of completing the program and picked the one that sounded the most interesting at this stage. I would definitely recommend this program if you want real life experience and not only a license. Jerome
Jerome on 22nd Apr-18
★★★★★
Hey guys, in just one year I got all the required ratings to be eligeble to work as a commercial pilot. During training I had tuition from very experienced Captains, it was great. At the moment im flying turboprops at an Airline, and definitely my base pilot training had great influence on my todays airmenship. All the best, Brian.
Brian on 16th Apr-17
★★★★★
This school isn´t a normal flight school. There aren´t 1000 students being corralled through training programs like cattle. You get all of the time with your instructors that you could ever ask for. You gain hands-on experience with real-world flying. You actually get to be a First Officer on a modern King Air. I'm not talking one flight or two. You get scores of hours of turbine time, work with clients, experience the job of being a pilot. Once you have your multi-engine rating, you´ll get PIC hours in the King Air. Being a pilot isn´t an easy job so this school isn´t easy. You have duties in and out of the cockpit. You fly at all hours, all schedules, help with the business. But if you´re serious about being a professional pilot, you´ll become one here. This school isn´t about getting students a license, shaking their hands and moving on. This school is about teaching people how to fly. Licensing is only part of process. I loved every minute of my time here. -Mark E, C-MEL, AGI
Mark on 31st Aug-16
★★★★★
Definitely the best first officer experience that you can get, you will have a great picture of how dynamic and fun the life of a corporate pilot can be. Great instruction and very fun trips!
Leon on 28th Aug-16
Personal Airline Training Long Beach AirportAirport Road Long Beach CA 90805 United States