LOT Flight Academy
Warsaw, Poland
×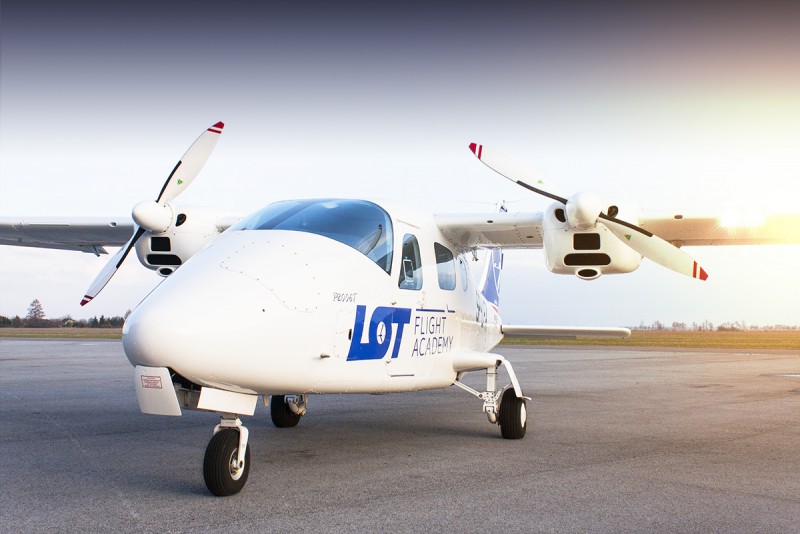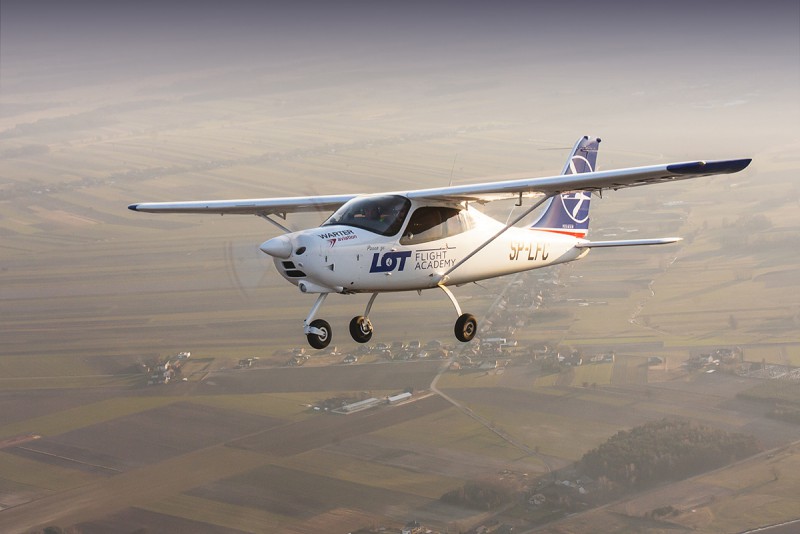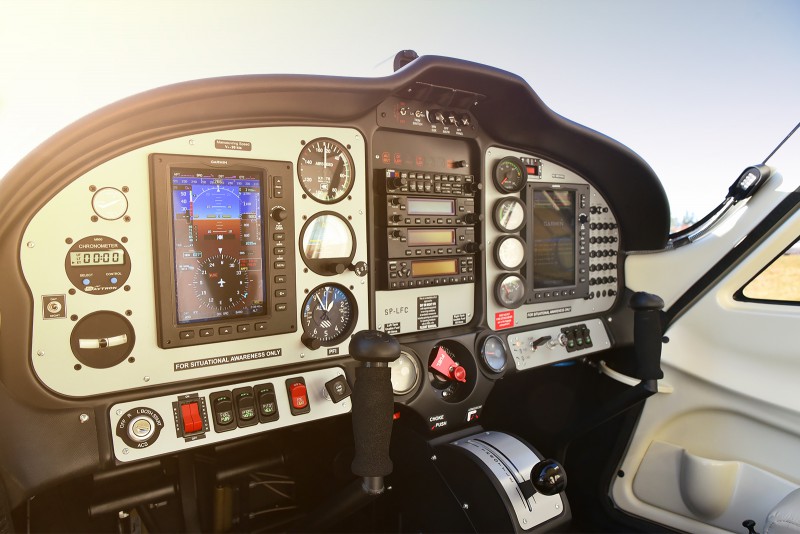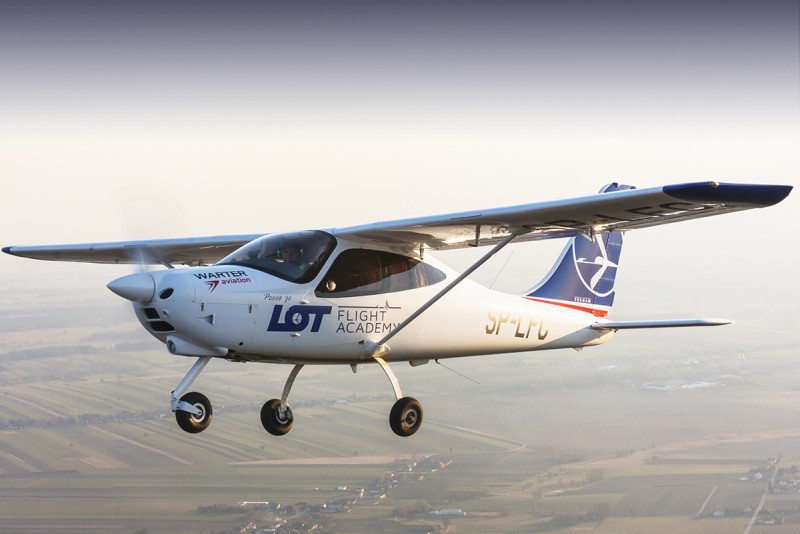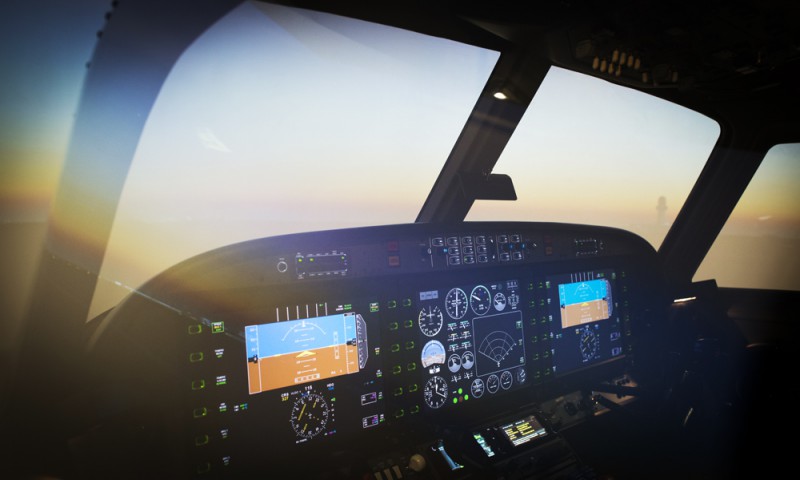 About
LOT Flight Academy is a professional Approved Training Organization which provides high quality pilot training drawing from more than 86 years experience of the largest Polish airline - LOT Polish Airlines.
Trainings
LOT Flight Academy provides professional training for amateurs but also for professionals carried out by experienced LOT Polish Airlines pilots and aviation experts. Academy is the only one commercial Polish Approved Training Organization offering ATPL(A) modular training including Multi Crew Coordination Course and Jet Orientation Course.
Professional instructors, brand new airplanes fleet, advanced flight simulator, training programs and procedures based on airline experience provide high quality training and gaining skills required from future pilots.
Range of courses:
Private Pilot License PPL(A)
Commercial Pilot License CPL(A)
Airline Transport Pilot License ATPL(A)
VFR Nignt Rating
Multi Engine Rating
Instrument Rating
Multi Crew Coordination
Jet Orientation
Fleet
LOT Flight Academy provides training on a brand new Tecnam aircrafts chosen by professional training centers due to their high reliability and ease of piloting. Single and twin engine airplanes are equipped with modern digital avionics used in basic and advanced training.
High efficiency of the training is achieved through the use of a professional flight simulator at every stage.
EASA approval
Safety and training's quality are priorities in LOT Flight Academy. Compliance with EASA requirements and standards is certified by Polish Civil Aviation Authority. This means that trainings completed in LOT Flight Academy are recognized in European Union and associated countries.
Airfield
Airfield used by LOT Flight Academy is located in Piotrków Trybunalski, 130 kilometers from Warsaw, the Capital of Poland. Airfield is equipped with concrete illuminated runway and modern social facilities. Academy offers a good standard of the accommodation at airfield.
Foregin students
LOT Flight Academy welcomes foreign students offering assistance with gaining all required approvals for training in Poland, transfer from Warsaw to Piotrków Trybunalski and offering the accommodation.
Aviation Training Facilities
Categories
Programs & Courses
Airport: Piotrkow Trybunalski / HQ: Warsaw
Warsaw 02-146
Poland

+48 22 606 99 22
Write a Review
Reviews
LOT Flight Academy is rated 5.0 based on 10 reviews
Best team, and perfect quality of training! Dawid Walas
I highly recommend training in the LFA. There are working real professionals who are passionate and committed to transmit their knowledge and skills. I attended there in training MCC and JOC and this was one of my best training. Everything was done in a very modern and professional simulator which perfectly reflected the realism of the flight. LFA perfectly prepare you to be a pilot! Pawel
A well trained pilot is the most reliable device on any aircraft. How well trained will you become depends on people, with whom you practice. Doing my MCC and JOC course in LFA I met true professionals, who fly passenger jets on a daily basis for Polish Airlines. They shared their experience with me and explained any doubts I had during my sessions. Greatly spent time on training was additionally fulfilled by realistic simulator imitating real life situations, every pilot should be aware of. If quality of training is something you pay attention to, I definitely recommend LFA to be a place for you. Spread your wings, it is worth it. Michal
I have done the JOC course and I can say it was very professional. Our instructor was an Embraer Captain, who was extremely professional and a very nice person. Both the theoretical and simulator sessions were taken very seriously. I can strongly recommend the entire flight school to anyone from PPL to ATPL Laszlo
I would love to become an airline pilot. Nowadays, every airline includes simulator session as a part of an assessment. If you want to succeed, you have to prepare yourself properly. That was the reason why I decided to undergo JOC in LFA. It was the most professional training I have ever had, both theoretical and practical. The instructor responsible for that course is really friendly and polite. His knowledge and experience are impressive (CTKI and an Embraer captain). The rest of the team is great as well! Believe me, you will not be disappointed if you decide to start or continue your flight training in LFA :-) Krzysztof
I had finished Jet Orientation Course shortly before I passed airline screening. It was very helpful in all aspects. I improved my theoretical knowledge about jet aircraft but I also refreshed my MCC and IFR skills. In LOT Flight Academy I met very friendly team. Our Instructor is active Captain of Embraer with great theoretical and practical knowledge. Theoretical lessons were conducted with passion and were very interesting. It is the best aviation school where I have been :) Paul Pawel
I have completed the PPL(A) theoretical course and must say I was totally suprised by the very high quality instructors´ knolwedge and experience. The classes are provided orderly and in the comfortable conditions to study. The atmosphere is always frienldy and the crew very helpful. I recommend LOT Flight Academy everyone - young students as well as high-skilled pilots who want to develop their experience. With proffesional simulator, Tecnam fleet and well placed airport the Michal
I participated in MCC course and I can fully recommend Lot Flight Academy. Very experienced crew (pilots from Boeing 787 & 737 / Embraer 190 / Dash Q400) helped me to understand what is the most crucial and how to be good co-pilot. Simulator in LFA is the best sim in Poland. Both instructors and administration personnel are very helpful and friendly, what makes good atmosphere during training. I had a very good time there! Jakub
LOT Flight Academy made my life more interesting. I started here my aviation career. I can´t say any bad word of my training. Instructors are highest-skilled professionals, planes are fabrically new and operating standards are straight out of the airline. Travelling from Warsaw to Piotrków nowadays is not a problem. Catching a train will last one hour, so that is simply good for all types of students. I have just finished my simulator training and I am glad to fly on that newest simulator solution in Poland. I think the most important things for all the school is safety and detailed profiency to provide best the pilot training program in Poland. I can simply recommend it, and on 100% i will be contnuing my training process with what academy. Best regards, Maciej! Maciej
Professional and friendly team. Great to listen and learn from pilots including B787 Dreamliner captains. Certified simulator available to train difficult situations. I had some good lessons over there. Justyna