NAC Technical Training Academy
Germiston, South Africa
×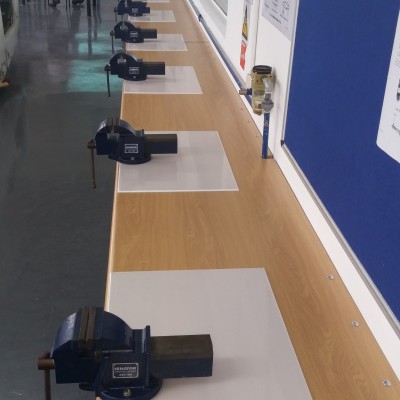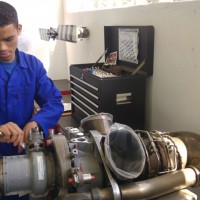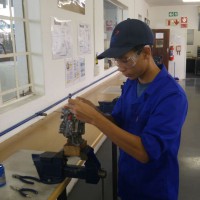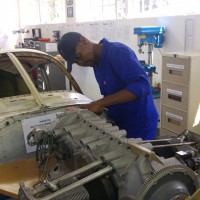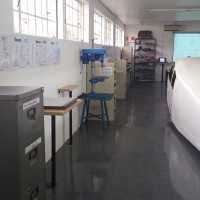 About
SACAA ATO AC-006 Accredited
TETA 13-414 Accredited
DHET / NAMB Accredited
QCTO Accredited Training Provider
TECHNICAL TRAINING
NAC's technical training facility at Rand Airport offers a first year theoretical and practical syllabus for the Aircraft Maintenance Mechanic trade, demonstrating the group's dedication to the aviation industry and to the development of essential skills in South Africa.
National Airways Corporation Technical Training Academy would like to welcome all prospective students interested in the trade Aircraft Maintenance Mechanic.
NAC Technical Training Academy is situated at Rand Airport, Germiston, South Africa. NAC is a well established aviation company and offers a full range of aviation services and products to the fixed wing and helicopter markets, including aircraft sales, aircraft maintenance, parts, value added products, charter, international operations and pilot training.
NAC hereby is inviting applications from suitably qualified students interested in a career in Aviation Maintenance to specialise in the trade "Aircraft Maintenance Mechanic" Training offered will be a 1st year theoretical and practical syllabus of the Aircraft Maintenance Mechanic trade. Training will take place at NAC's Rand Airport facilities in Germiston.
If you are a South African Citizen and in Grade 12 (N3) and preferably younger than 25 years of age and/or a student with (+N4) Mathematics (+50 %), Physical science (+50%) English (+50%)and have a passion to work on aircraft, now is the time to contact us!
Students with N3 and N4 Aircraft Technology could have an advantage. We train both Fixed-wing and Helicopter maintenance requirments.
Selection of students for training will be based on the results of the Screening/Aptitude tests and personalinterviews and an additional final interview with management once a short-list has been identified.
On completion of the 1st year basic training, successful students will have to complete another 18 months to 2 years of On-The-Job training which is also a requirement from TETA/NAMB/QCTO and SACAA.
A TETA experiential logbook will have to be completed during this time to provide proof of experience gained. This period adds up to a minimum time of +72 weeks of experience.
Submission of recorded experience in TETA (Transport Education Training Authority) logbook is the completed. Application for Trade Test to accompany submission of TETA Logbook.
Trade Tests are then scheduled for the successful candidates.
TETA (Transport Education Training Authority)
NAMB (National Artisans Moderation Board)
QCTO (Quality Council for Trades & Occupations)
SACAA (South African Civil Aviation Authority)
Aviation Training Facilities
Categories
Rand Airport
Germiston 1419
South Africa

+27 8735 33413
Write a Review
Reviews
NAC Technical Training Academy has not been reviewed yet