Safe Flight Aviation
Chesapeake, Virginia
×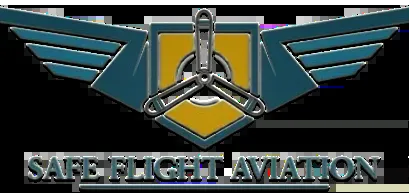 About
Are you an aspiring pilot or aviation enthusiast looking for a reliable flight school in Chesapeake, Virginia? Look no further than Safe Flight Aviation! Our experienced and dedicated flight instructors will provide you with the highest level of training and certification necessary to become a successful pilot.
Safe Flight Aviation is dedicated to providing the safest and most comprehensive flight instruction in the region. Our instructors are highly qualified to teach all levels of aviation, from basic flying to more advanced courses. We have a well maintained fleet of aircraft and our instructors have thousands of hours of flight experience.
At our flight school, you will receive individualized instruction tailored to your specific goals and needs. Whether you are working towards a private pilot's license, an instrument rating, or a commercial pilot's license, our instructors will ensure you receive the most relevant and up-to-date training. We prioritize safety and our instructors are committed to providing the most efficient and effective training possible.
Aviation Training Facilities
Categories
Hampton Roads Executive Airport
Chesapeake, VA 23321
United States

7578217355