Idaho ›
Snake River Flight Training Club, LLC
Snake River Flight Training Club, LLC
Caldwell, Idaho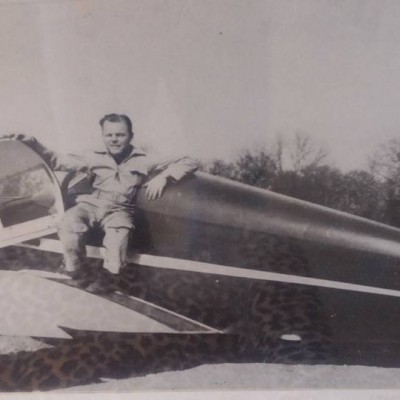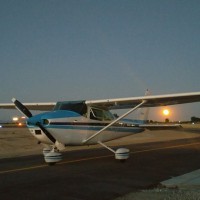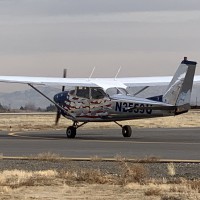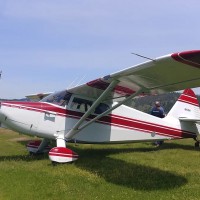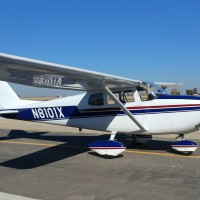 Owners Jim & Lisa Breuer have been teaching the Art of flying since 1985. We are far from the biggest school in the Valley - and we have no intention of ever being a big school.
With four full time instructors on staff and five aircraft for your training needs, we will work a schedule that will fit your needs and progress you along as efficiently as possible. Do Not come to us if you want to solo in 10 hours, or you think you will get a license in 40 hours. Our mission is to make you the safest and most well-rounded pilot you can be, and that is not going to happen in the minimum hours.
If you consider thorough in-depth flight training to be paramount, then we are the school for you. Our methods are based on the old school "stick and rudder" approach to learning to fly - we do not see how many students we can teach each year, we see how good we can make each student before we send them on their check ride. We can train from Private pilot up through Flight Instructor ratings. Tailwheel training is part of our Private pilot program, and we offer Tailwheel and High Performance sign offs to licensed pilots. Please contact us if you think we might be the right school for you.
Aviation Training Facilities
Categories
Programs & Courses
Private Pilot (PPL)
Commercial Pilot (CPL)
Flight Instructor (CFI / FI)
Flight Instructor - Instrument
Night Rating
Instrument Rating (IR)
Reviews
Write a Review
Snake River Flight Training Club, LLC is rated 5.0 stars based on 6 reviews
★★★★★
I´d been away from flying for 22 years and made the decision to start back in October 2021. I chose Snake River Flying Club in Caldwell, Idaho because both Lisa and Jim were pilots with a lot of real world flying experience which is what I was looking for. Jim started me back in the 172 and then we quickly transitioned to the 182. His teaching style was very respectful but always challenging you to think ahead and prepare for what was coming next. My ultimate goal was to get my tailwheel cert. and so transitioned to the club´s Stinson and started flying with Lisa. She is absolutely one of the best instructors out there because she´s a stickler for keeping all facets of the airplane and flight in precise coordination and control and has so much seat of the pants flying knowledge to share. We had a ton of fun learning to fly my Pacer and did 160 landings before she stepped out of the co-pilots seats. I highly recommend Snake River Flying Club if you really want to LEARN to fly!
Grant on 2nd May-22
★★★★★
A very refreshing learning experience, taught by a very knowledgeable and talented instructor. I used SRFC to receive my Tail Wheel endorsement. My instruction was received in Hank, a 1948 Stinson 108-2, what a blast! The instruction I received was professional with a personal touch. This was not the typical regimented 141 training I have encountered in the past. I was taught real world technique and scenario based elements from an instructor who has "been there done that". I highly recommend SRFC to any pilot, wether just getting started or adding an endorsement.
Jason on 17th Jun-21
★★★★★
What a great experience meeting with Lisa and Jim they are the most dedicated instructors I have ever trained with. I also purchased one of their aircraft that has been very well maintained. They welcomed us into their home and treated us as family. Lisa is a great common since instructor with really great piloting skills that she's so good at sharing with her students.
Dean Skidmore on 19th Aug-20
★★★★★
I'm about 25 hours into my Private Pilot training. I've had some persistent issues with landing and a few other things so I thought perhaps another perspective would help me break through. That said I booked some time with Lisa of Snake River Flying and we found solutions to my problems. By the 4th time through the pattern I was landing very smoothly and I felt more confident. Lisa's really knows how to communicate in both actions and words. It was if Lisa never forgot what it was like to be new and a bit nervous in the sky. Also her planes are so well cared for and maintained I never felt any equipment apprehension at all. I live in Texas and I have a great CFI there, but if I lived in Idaho I would be full-time with Lisa and her team at Snake River Flying. - Chris Pruitt, Waco,TX
Chris Pruitt on 13th Aug-18
★★★★★
The Chief Flight Instructor was my instrument instructor years ago. I live in California now and come back to Idaho for her expertise. The best review I can give is I hope she will one day teach my own child to fly.
Anneliese Tomlinson on 17th Jun-18
★★★★★
Lisa´s congenial manner and exceptional experiences as both pilot and instructor make her an excellent choice when deciding where to obtain your training. The rates are reasonable and accessible.
AJ on 9th Jun-18
Snake River Flight Training Club, LLC Caldwell Airport5515 Aviation Way #940 Caldwell ID 83605 United States