TAE Aviation Academy
Megara-Athens, Greece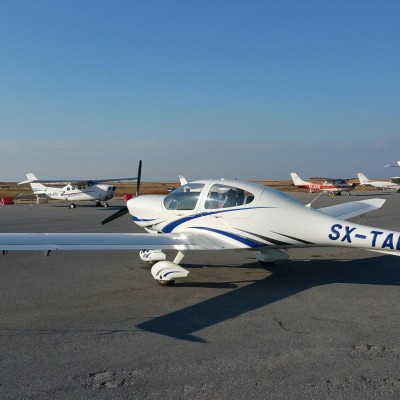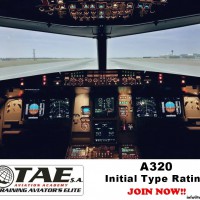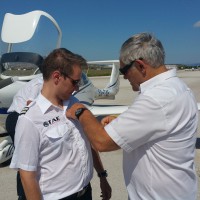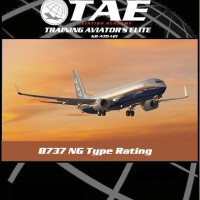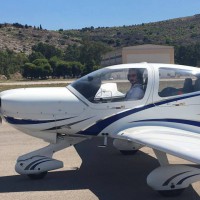 TAE Aviation Academy is an ?pproved Training Organization (EL ATO 121) in Megara-Athens / Greece, founded by professional pilots, approved by EASA and Hellenic Civil Aviation Authority, following the highest standards, to provide professional pilot training ,from zero to Type Rating, Initial Cabin Crew and other aviation training courses.
ATPL(A) and Type Rating courses under Indian DGCA regulations are also provided.
Moreover TAE aviation academy is also an authorized Cabin Crew Training Organization thus providing the EASA Initial Attestation ,giving you the opportunity to work in any airline company.
We are operating at "Megara" Airport (LGMG) - Athens and Thessaloniki "Makedonia" (LGTS) International Airport ,thus providing the trainees with valuable experience in dealing with heavy commercial traffic.The excellent weather of Greece enables us to deliver consistent training all year round.
Tailored programs have been designed for students from all over the world. Our passion for aviation drives us to work hard for our students and prepare them for careers as professional aviators.
TAE Aviation Academy team is always available to assist you as you embark on the career of your dreams.
Aviation Training Facilities
Categories
Flight School (airplane)
Class/Type Ratings
Multi-Time Building
Flight Attendant Courses
Programs & Courses
Private Pilot (PPL)
Commercial Pilot (CPL)
Airline Transport Pilot (ATPL)
Multi Pilot License (MPL)
Flight Instructor (CFI / FI)
Flight Instructor - Instrument
Flight Instructor - Multi-Engine (MEI)
Night Rating
Instrument Rating (IR)
Instrument (restricted)
Multi-Engine (Class Rating)
Jet Orientation Course (JOT)
Multi-Crew Cooperation Course (MCC)
EASA ATPL Ground School
EASA ATPL Integrated Course
Class / Type Rating Courses
Airbus 318
Airbus 319
Airbus 320
Airbus 321
Airbus 330 - 200
Airbus 330 - 300
ATR 42
ATR 72
AVRORJ / BAe 146
Boeing 737 - 900ER
Boeing 737 - Classic
Boeing 737 - NG
Boeing 777
Boeing 787
Canadair CRJ
Challenger 604 / 605
CJ 2
DHC8 Dash 8 - Q400
Diamond Twin-Star
King Air 200
Piper Seneca
Reviews
Write a Review
TAE Aviation Academy is rated 5.0 stars based on 1 reviews
★★★★★
Very professional and friendly environment. They really care for all of their students and give the best training in Greece in my opinion. And OF COURSE Diamond aircraft rock !!
Marc on 16th Nov-22
TAE Aviation Academy Megara-Athens – GREECE42nd km Old National Road Athens Korinthos, Megara-Athens 19100 Greece