Vaughn College of Aeronautics and Technology
Flushing, New York
×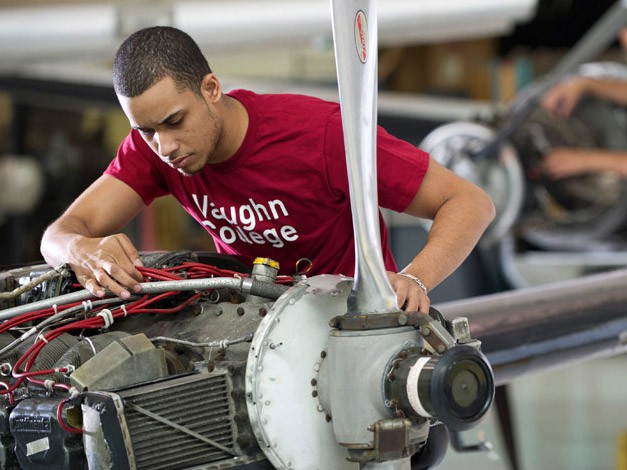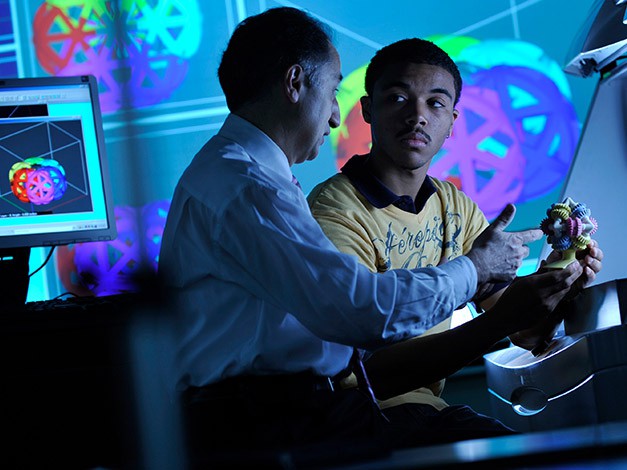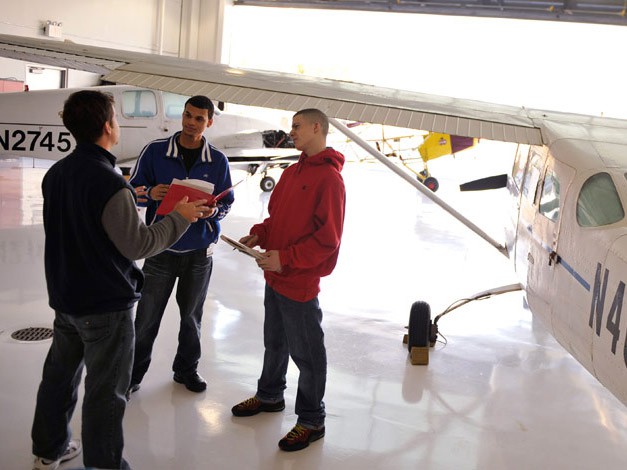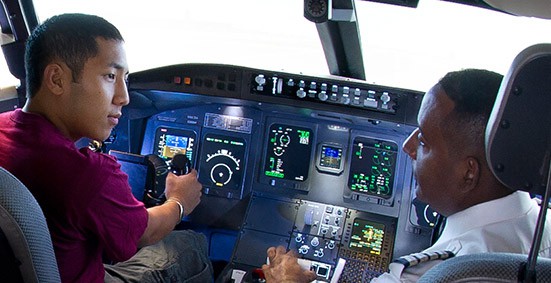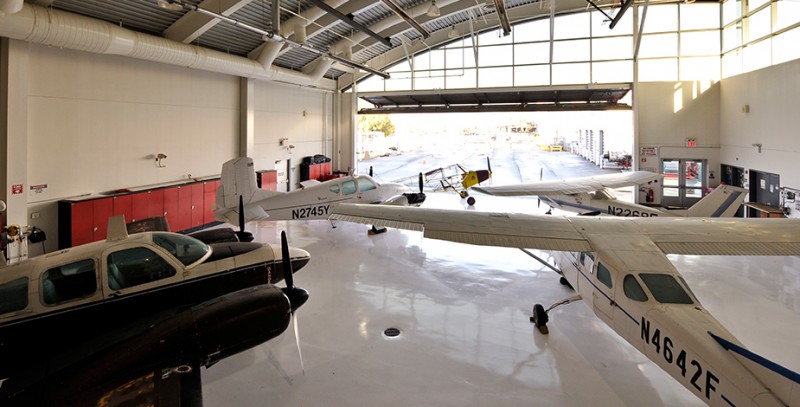 About
Attend Vaughn College and Let Your Dreams Take Flight
Located in New York City, adjacent to LaGuardia Airport, Vaughn College prepares students from all walks of life - and from all corners of the globe - for careers in management, engineering, technology and aviation.
We develop aviation professionals who enjoy a unique learning environment and are challenged by a faculty grounded in real-life experience. Our undergraduate, graduate and certificate programs can have you on your way toward a successful career in the industry in as few as 16 months.
Vaughn is also a partner in the Federal Aviation Administration´s select Air Traffic Control-Collegiate Training Initiative, enabling our graduates to join a pool of applicants for these in-demand positions.

Aviation Degree and Certificate Programs
The Certificate, Associate and Bachelor´s-Degree Programs are all designed to build proficiency in all areas of aviation, including maintenance. Students have the opportunity to take Federal Aviation Administration (FAA) examinations for Private Pilot, Instrument Rating and Commercial Pilot Certifications in addition to flight training and simulation. A recent agreement enables students in their final year of study to have in-air and simulation training at Redbird Flight Simulation´s facility in San Marcos, Texas.
Aircraft Dispatch Program
Vaughn College offers a program that enables students to sit for the exam for the Federal Aviation Administration´s (FAA) Aircraft Dispatch certificate. Aircraft dispatchers share with pilots the ultimate responsibility for a flight´s commencement and completion. This 12-credit program prepares individuals to fill these important positions and also can be applied toward a bachelor degree in aircraft operations, airport management and general management at Vaughn.

Internships and Employment Opportunities
A rigorous curriculum and highly qualified faculty puts our students at the head of the class for exciting internships and employment opportunities with industry leaders such as Delta Air Lines, jetBlue, American Airlines, The Port Authority of New York and New Jersey and the Federal Aviation Administration.
That´s just one reason why 95 percent of our graduates are employed or continue their education within one year of graduation.
Financial Aid
Vaughn College recognizes the issues students can face paying for college. That´s why more than 85 percent of our students are eligible for some type of financial aid, including scholarships, grants, loans and campus employment. Special programs are available for veterans, meaning no student needs to let finances get in the way of a Vaughn College education.
Call Vaughn College today at 1-866-6VAUGHN or fill in the contact form, and let your college ambitions take flight.
Aviation Training Facilities
Categories
Programs & Courses
86-01 23rd Avenue
Flushing, NY 11369
United States

+1 (718) 429-6600
Write a Review
Reviews
Vaughn College of Aeronautics and Technology has not been reviewed yet