Aircraft Maintenance Schools in Ontario
Review 4 aircraft maintenance school listings in Ontario
Premier Schools in Ontario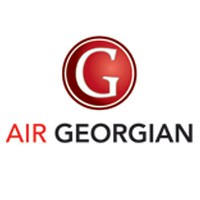 Air Georgian / Air Canada Alliance
Toronto, Ontario
---
More Aircraft Maintenance Schools in Ontario
Canadian Flyers International, Inc.
Toronto/Markham Airport
1730 Bur Oak Avenue
Markham, Ontario L6E 0J1
Canada
Canadian Flyers offers professional instruction on many levels out of our school based at Toronto/Markham Airport.
---
Confederation College
P.O. Box 398
1450 Nakina Drive
Thunder Bay, Ontario P7C 4W1
Canada
Aviation Flight ManagementConfederation College will have you flying in first semester! Our specialized training includes private and commercial flight training with additional units on "floats and skis".
---
Fanshawe College
London International Airport
1000 Air Ontario Drive
London, Ontario N5V 3S4
Canada
Considering a career in transportation and Aviation? At Fanshawe we cover everything from working on aircraft, farm equipment and large, diesel-powered construction equipment to servicing luxury vehicles and transport trucks and coaches.
---
2002 - 2016 © Best Aviation Schools