AVIATEC SA
Athens, Greece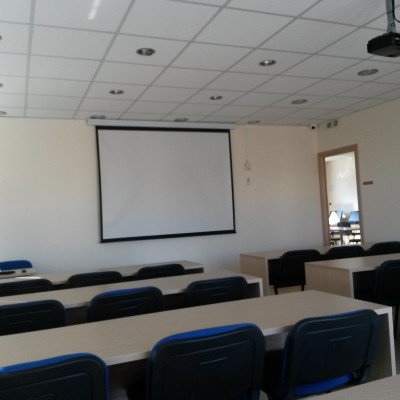 Our team of experts with more than 300 years concentrated experience in Aviation aims to provide optimised and complete training courses, in order to assist our customers to obtain a one place training solutions.
We provide EASA cat.A, B1.1,B2, Basic License courses & Exams.
We provide also Boeing 737NG B1/B2/C
Boeing 300/400/500 Classic B1/B2/C
& AS332 B1/B2/C EASA approved Type rating courses, with relative conversions between models.
All other Aviation courses available (HF,FTS,EWIS,SMS,QMS,AT,Sheet metal,Aircraft Acceptance/Test Flight,etc)
Our target is to add value to our students and their companies, providing excellent learning & knowledge.

Aviation Training Facilities
Categories
Reviews
Write a Review
AVIATEC SA is rated 4.7 stars based on 6 reviews
★★★★★
very experienced instructors, extensive use of CBTs and practical in real aircrafts.thank you!
omar abdulrahman on 22nd Feb-17
★★★★☆
requested a continuation course for EASA framework (Legislation on PartM,145,66). Aviatec provided the course in a very professional manner.Instructor had a training attitude and knowledge that is dificult to find. I fully suggest this aviation maintenance school I will come back to them very soon for Human Factors and Fuel Tank Safety courses.
stelios on 8th Jul-16
★★★★★
Just had a Boeing 737 NG course for engineers.Content was interesting, level and depth of information was just right. We knew enough to understand concepts but not getting bogged down in details. Lecturer was very good at simplifying work that otherwise would be confusing. Exercise classes were very useful.Well organised, good support.Well presented handouts provided at beginning of course make lectures easy to understand and make it possible to read ahead. Also could understand the lecture rather than frantically taking notes like in some other modules
Panos on 6th Jun-16
★★★★☆
great staff and training aids. training is provided in a very professional manner.convenient location
george on 5th Jun-16
★★★★★
Recently a attended a course for B737NG.Excellent instructors and customized training aids.High level of knowledge and very experienced managerial and administration staff. I suggest this school,is great value for money.
sofia on 31st May-16
★★★★★
Experienced instructors and a variety of training study notes gives an advantage to the school. Management consists of professionals dedicated to the training for many years. Convenient location near metro station.Self owned workshops for basic license practical training.
john on 31st May-16
AVIATEC SA 26 Doukissis PlakentiasChalandri Athens 15234 Greece