Flying Academy of Czech Republic
Flying Academy of Czech Republic
Brno, Czech Republic (+1 more)Praha 9 - Letnany, Czech Republic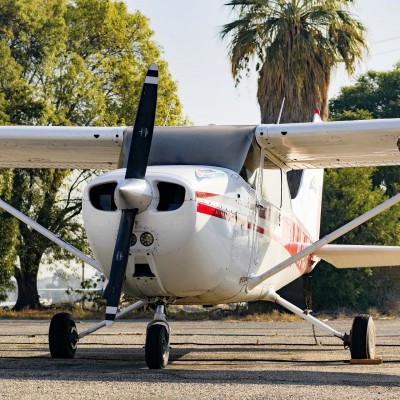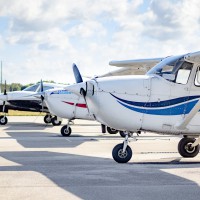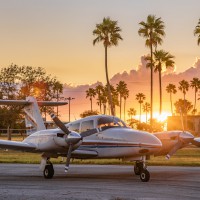 Flying Academy is a dynamically expanding Flight School (ATO 014) in Czech Republic, managed by airline pilots and with over 12 years experience in flight training.
The academy is based directly at the Brno international airport in modern facility with training and briefing rooms equipped with many training books and publications, training software and applications, access to meteorological and air information servers. Our airplanes are also equipped with iPads mini that features Air Nav PRO navigation, Czech AIP, application AeroWeather and iRadar, furthermore specially developed EFBapplication FlightPad, which significantly helps in training and prepares future airline pilots for their careers.
Theoretical courses offered:
ATPL650 (A)/(H) - Airline Transport Pilot LicenseAirplane & Helicopter
CPL(A)/(H) - Commercial Pilot LicenseAirplane & Helicopter
PPL(A)/(H) - Private Pilot LicenseAirplane & Helicopter
MCC - Multi crew cooperation
IR(A) - Instrument rating Airplane
Practical flight courses offered:
CPL(A)/(H) - Commercial Pilot License Airplane & Helicopter
PPL(A)/(H) - Private Pilot License Airplane & Helicopter
IR(A) - Instrument Rating training Airplane
FI(A) - Flight Instructor Airplane
IRI(A) - Instrument Rating Instructor
On top of our experience and expertise we can add:
Professional lecturers - many of whom are airline pilots with many years of experience, engineers, meteorologists, doctors
Large classrooms with modern facilities in Brno and Prague
Top quality study materials
Access to on-line EASA question bank
Video materials
CBTs
Aviation library
All training is performed in accordance with EASA Part-FCL regulations.
Flying Academy is CAA CZ approved Approved Training Organisation (ATO) with registration CZ/ATO - 014.
Being managed by airline pilots and with most of the flight instructors current or ex-commercial pilots, all selected rigorously, each trainee will get first-hand aviation information, adequate advice and real life pilot experiences.
Whether your goal is to fly for the airlines or just as a hobby, the training you will receive in Flying Academy will be at the highest standards and safety levels.
Our promise to each trainee is to take personal care of everyone coming to fly with us.
Aviation Training Facilities
Categories
Flight School (airplane)
Helicopter Pilot
Multi-Time Building
Programs & Courses
Sports Pilot (SPL/LSA)
Private Pilot (PPL)
Commercial Pilot (CPL)
Flight Instructor (CFI / FI)
Airline Transport Pilot (ATPL)
EASA ATPL Ground School
EASA ATPL Integrated Course
Night Rating
Multi-Crew Cooperation Course (MCC)
Instrument Rating (IR)
Flight Instructor - Instrument
Multi-Engine (Class Rating)
Jet Orientation Course (JOT)
Aerobatics
EFIS Display
Ground School Classes
Reviews
Write a Review
Flying Academy of Czech Republic is rated 3.8 stars based on 6 reviews
★★★★★
Planned to join this academy few months back and kinda felt lost with documents and visa applications etc until mr.saif gave me a call and made it way easier than it looks and helped me finish all my documents and followed up on me step by step! And now I cant wait to move to prague from Dubai in December and achieve my dream to be a pilot! Thanks a lot
Rabee on 30th Nov-20
★★★★★
Saif Helped me with all my concerns and made sure that there is no uncertainty! Also, Quick reply time.
hamad on 24th Nov-20
★★☆☆☆
Not so good as their impressum. Promises was not hold.
Peter N on 27th Dec-17
★★★★★
I finished my training with Flying Academy in almost one year, because i was under pressure from my job. Flying Academy (the whole team) helped me a lot to reach my dream and to do it very fast. Each school has some issues or some students has issues with some schools, but Flying Academy solving it very fast, improving itself and you have no idea, how friendly and helpful people are there. Regarding prices, you will have just prices from your contract and u can correct it any time, if it´s not what u signed for. Thank u, Flying Academy team, one more time.
CC on 11th Jul-17
★★★★★
I have just finished my PPL in Prague. Before I have applied to this school I had a personal meeting to their consultants. We have discussed all the details of the Training. I am coming just in my days off as I am cabin crew. I have checked my balance and can confirm that my PPL cost me exactly as much As I was told before course enrollment.School is busy, but the good thing is that they are trying to help as much as they can. Instructors were available from Monday until Sunday. Well, there well small issues with scheduling for once, which did not influence me much. I was so motivated and PPL made me happy. Therefore I look forward to continuing at Flying Academy with ATPL theory. Next step will be my TB in their base in Miami, USA - excited to be there! Guys from customer service helped me to gather the validated licence within 3 weeks. Will send the review later on about US´experience. From my point of view - I can definitely recommend this school so far.
Pablo on 15th Jun-17
★☆☆☆☆
Stay away from this school!Prices will be much more than as they tell you. So old aircrafts with some issues during flights, like AI doesnt work, high oil temperature etc.
Peter North on 8th Feb-17
Flying Academy of Czech Republic Brno Turany International AirportEvropska ul. Brno 627 00 Czech Republic