FlyUp Academy
Madrid, Spain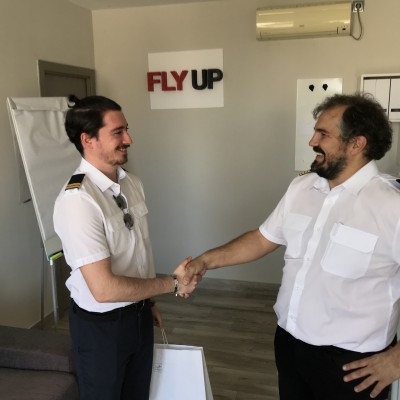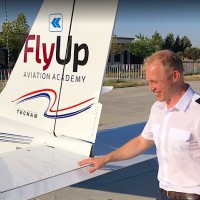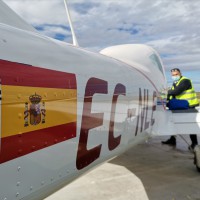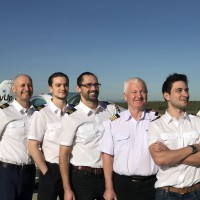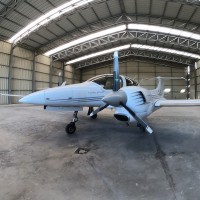 FlyUp Academy S.L.
International EASA Flight School located in Spain, a sunny country with great weather and high living standards. Our base is very close to Madrid, at Casarrubios del Monte Aerodrome (ICAO:LEMT). We are accredited by the Aviation Authorities of Spain (AESA) and Austria (AUSTRO CONTROL) and offer all kinds of pilot training programs:
Pilot Licences:
Private Pilot License - EASA PPL(A)
Commercial Pilot License - EASA CPL(A)
Airline Transport Pilot Licence - EASA ATPL(A)
Ratings:
Single-engine Intstrument Rating - EASA SE IR(A)
Multi-engine Intstrument Rating - EASA ME IR(A)
Single-engine Piston land - SEP(L)
Multi-engine Piston land - MEP(L)
Multi-crew Cooperation - MCC
Renewals and revalidations
Instructor certificates
License conversions
Why choose us? There are many reasons for that!
We adapt to the most demanding clients.
We fly 365 days a year!
We are flexible and can offer you a personal training schedule.
We operate our own fleet of modern single- and multi-engine airplanes and have our own maintenance right at the hangar. Safety first!
We offer visa support and a wide selection of accommodation options…
…and many more!
Come and visit us for more information!
Our motto: NOT JUST FLIGHT TRAINING BUT A FASCINATING EXPERIENCE
Aviation Training Facilities
Categories
Flight School (airplane)
Online Courses
Programs & Courses
Private Pilot (PPL)
Commercial Pilot (CPL)
Airline Transport Pilot (ATPL)
Night Rating
Instrument Rating (IR)
Multi-Crew Cooperation Course (MCC)
EASA ATPL Ground School
Reviews
Write a Review
FlyUp Academy is rated 5.0 stars based on 4 reviews
★★★★★
Fly Up is a great academy, I am so glad I did my PPL with them. I would recommend it to anyone who wants to get their PPL. They have excellent instructors and hard working staff. They are a very family academy which makes you feel very welcomed by them.
Clara on 15th Jun-22
★★★★★
FlyUp Academy was the first place to offer me a complex package of services, not only the training itself but also accommodation and even airport pickup!! As I was looking for a school located in the South in order to not encounter any delays (weather etc), this school´s location is brilliant - it´s just near Madrid, the city is amazing and you can easily travel anywhere, there are dozens of cheap connections. The planes are new and well-maintained because the guys have their own maintenance at the location. The staff is multi-cultural and very friendly and helpful. Most importantly, the prices are fair and there are NO hidden fees or extra charges unlike many other schools!! I highly recommend this school for your pilot training!
Toni on 2nd Mar-22
★★★★★
I've accidentally found Fly Up Academy on Instagram and never regret about it. I've contacted school and was offered to do my theory online via ZOOM or do self-study as all the books been provided were really easy to read and understand. I managed to get through required 45 flying hours within 4 weeks. People are extremely hospital in the school. Instructors are awesome. All of them are really knowledgable and shared all the skills to get you to the first solo flight within 12 hours. Accommodation was pretty good and the major advantage is that you wake up already at the airfield and you do not need to drive anywhere. Haven't missed a single day of flying as flying conditions there are acceptable most of the times of a year. To make long story short - very nice school where you can feel as part of family and not just as a student, where you want to come back again and again. Total time spent on my license was 3 months, which is exactly what I required.
Konstantin on 18th Dec-21
★★★★★
Cool scholl !!! Very good assistance with accommodations, medial exams and even with transfer!)))
Oleh on 17th Dec-21
FlyUp Academy Aerodromo de CasarrubiosCAMINO DE CASARRUBIOS A, CAMINO NAVALCARNERO Madrid 45490 Spain